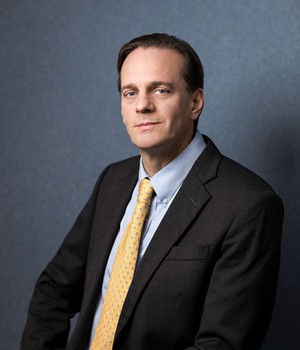 William Anspach joined the firm in 1994 and became a partner in 2002. Mr. Anspach practices labor, employee benefits, and wage and hour law. He advises unions and boards of trustees of employee benefit plans on compliance with a variety of laws. He also litigates in the federal, state, and bankruptcy courts and before administrative agencies, including the National Labor Relations Board, as well as in arbitral forums. He conducts contract negotiations and advises on the administrative and operational day-to-day work of the firm's union and benefit fund clients. He also represents union members and their families in consumer bankruptcy, mortgage loan modification and general civil litigation.
Mr. Anspach has served on numerous labor and employment panels, including commenting on labor and employment cases at the New York City Bar's Supreme Court Round-Up, and commenting on the joint employer issue at the NYU 68th Annual Conference on Labor and the issue of artificial intelligence at the NYU 72nd Annual Conference on Labor in 2019. He has recently published an article addressing the joint employer doctrine. He has served the AFL-CIO Lawyers Coordinating Committee in the area of voter protection.
He is a member of The Association of the Bar of the City of New York and the AFL-CIO Lawyers Coordinating Committee.
Mr. Anspach graduated with a J.D. from Harvard Law School in 1993 and obtained his B.A. from Haverford College in 1986.
He is admitted to practice in New York and in the U.S. District Courts for the Southern and Eastern Districts of New York, as well as the U.S. Court of Appeals for the Second Circuit.