In Memoriam: Amanda Bell
Associate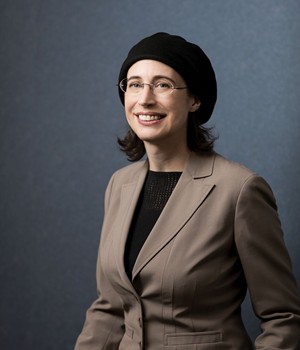 We are deeply saddened by the passing of our colleague Amanda Bell.
She endured her long illness with extraordinary grace and courage.
We always admired Amanda so much. Prior to law school, Amanda worked as a union organizer for over ten years, tenaciously battling against anti-union employers, on behalf of janitors, hotel employees, television writers, and garment workers. She worked on numerous new organizing and contract campaigns all over the country, including Puerto Rico, the Central Valley of California, Florida, Oregon, and Washington, DC. She became fluent in Spanish, and learned Chinese, in order to more effectively serve the cause.
Amanda's passion for improving the lives of working people was matched by a formidable intellect and a wealth of creativity. Amanda graduated Phi Beta Kappa from Yale with a B.A. in History, and was a Kent and Stone scholar at Columbia Law School, which she attended on a public interest scholarship. Beyond her academic talents, Amanda was a talented graphic artist and happily employed those skills in creating campaign materials and picket signs, especially during her time as a union organizer.
We felt lucky to have Amanda at our firm. Aside from being a creative and dogged lawyer, Amanda was a kind and generous colleague, always ready to offer her time and energy to co-workers. Our clients recognized her intelligence and diligence, but they also valued her passion – there was never any doubt which side she was on.
Amanda also performed an impressive amount of pro bono work during her free time, in particular on behalf of undocumented immigrants.
Amanda will be greatly missed, and she will always be remembered by her family and friends, by her co- workers, and by so many she fought for.