Eugene S. Friedman
Partner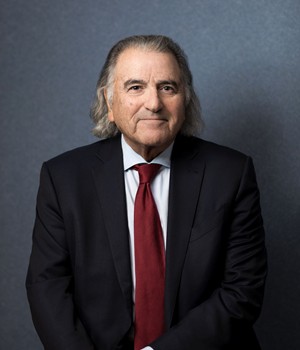 Eugene S. Friedman founded the firm in 1987. Mr. Friedman is a leader in the fields of labor and employee benefits law, and he has represented unions and employee benefit plans for over 50 years. He has extensive experience in collective bargaining, union organizing, and advising union officials. He litigates before federal, state, and bankruptcy courts and before administrative agencies, including the National Labor Relations Board, as well as arbitral forums. He advises unions and boards of trustees of employee benefit plans on compliance with a variety of laws. Mr. Friedman also counsels on withdrawal liability matters, prepares and reviews government agency filings, drafts plan documents, and advises on the administrative and operational day to day work of the firm's union and benefit fund clients.
Mr. Friedman co-authored "Withdrawal Liability: Exemption from and Enforcement of Payment," (with Erinn Weeks Waldner), published in Compensation, Work, Hours and Benefits, Proceedings of the New York University 57th Annual Conference on Labor (Jeffrey M. Hirsch & Samuel Estreicher eds., 2009) and "Illegal and Unauthorized Strikes in Violation of Collective Bargaining Agreements: A Union View," for the 36th Annual Conference on Labor, NYU. He has lectured at the Illinois Institute of Continuing Legal Education, New York University Conference on Labor, Practicing Law Institute, and the International Foundation of Employee Benefit Plans conference. Mr. Friedman served as a member of the New York State Task Force on Plant Closings and the Labor and Workforce Development Policy Advisory Committee of the Transition Team of New York Governor-Elect Eliot Spitzer. Mr. Friedman served in the United States Navy from 1964-65. He is listed in "Who's Who in American Law," "Who's Who in America," "The Best Lawyers in America," and "Super Lawyers," and is "AV" Rated by Martindale-Hubbell. Mr. Friedman was selected by the peer review guide "Best Lawyers" as the 2013 Lawyer of the Year in New York City practicing labor and employment litigation.
He is a member of the Association of the Bar of the City of New York (Chairman, Committee on Labor and Employment Law, 1987-1990), the American Arbitration Association Labor Law Committee, the AFL-CIO Union Lawyers Alliance, and the Advisory Board for the NYU Law School Center for Labor and Employment Law.
Mr. Friedman graduated with an LL.B. from Columbia University Law School in 1964 and obtained his B.A. from New York University in 1961.
He is admitted to practice in New York, the U.S. Supreme Court, the U.S. Courts of Appeals for the Second, Third, Fifth, Eleventh and District of Columbia Circuits, and the U.S. District Courts for the Southern and Eastern Districts of New York.