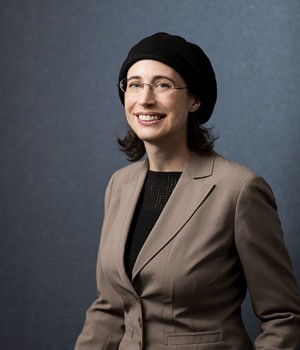 Amanda Bell practices labor, employee benefits, and wage and hour law. She advises unions and boards of trustees of employee benefit plans on compliance with a variety of laws. She also represents union members and their families in housing, immigration, consumer credit, real estate, and matrimonial matters.
Ms. Bell received her J.D. from Columbia Law School, which she attended on a public interest scholarship. During law school, she clerked for the National Labor Relations Board Division of Judges in New York and interned at the Office of the Solicitor's Fair Labor Standards Division at the U.S. Department of Labor. She was a Kent and Stone Scholar at Columbia and received the Emil Schlesinger prize in labor law. She graduated Phi Beta Kappa from Yale with a B.A. in History.
Prior to law school, Ms. Bell was a union organizer working with janitors, hotel employees, television writers, and garment workers. She has worked on numerous new organizing and contract campaigns in many locations, including Puerto Rico, the Central Valley of California, Florida, Oregon, and Washington, DC. Ms. Bell currently volunteers with various immigration rights groups and with the Coalition of Immokalee Workers, a worker-led organization based in Florida that wins higher pay and expanded rights for farmworkers.
Ms. Bell is fluent in Spanish. She is admitted to practice in New York and New Jersey, and the U.S. District Courts for New Jersey and the Southern and Eastern Districts of New York.