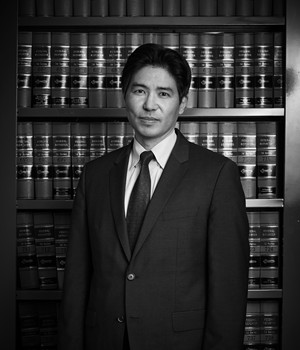 Jae W. Chun represents labor unions in all areas of their operation, including collective bargaining, organizing, internal governance, strategy, and their role as employers. He is lead counsel to unions and multiemployer pension and welfare plans in federal and state courts, bankruptcy court, arbitration boards, and government agencies, including the National Labor Relations Board and the Department of Labor. Jae has also represented individuals in matters relating to discrimination, retaliation, and wage and hour, as well as matters outside the labor and employment context.
He is an Executive Committee member of the New York State Bar Association's Labor Section, where he serves as Co-Chair of the Ethics Committee. He also serves on the New York City Bar Association's Judiciary Committee, which is responsible for interviewing and recommending judicial nominees in New York City. He is also a long-standing member of the AFL-CIO Lawyers Coordinating Committee and a frequent judge of the National Moot Court Competition.
Jae has been a speaker on various labor issues, including Client Ethics (New York State Bar Association, 2017), Norris-LaGuardia Act and Arbitration Clauses (NYU Law Labor Conference, 2016), Privileged Investigation and Confidentiality under the NLRA (American Bar Association, 2016), Arbitrating Under CBAs (AFL-CIO Lawyers Conference, 2015), Supreme Court Labor Cases (New York City Bar, 2013), and Social Media and Mandatory Arbitration (New York City Bar, 2013).
Jae is a 2001 graduate of the Cornell Law School, and a 1996 summa cum laude graduate of Binghamton University, where he majored in philosophy. He is admitted to practice in New York, New Jersey, District of Columbia, as well as the Courts of Appeal for the Second and D.C. Circuits.